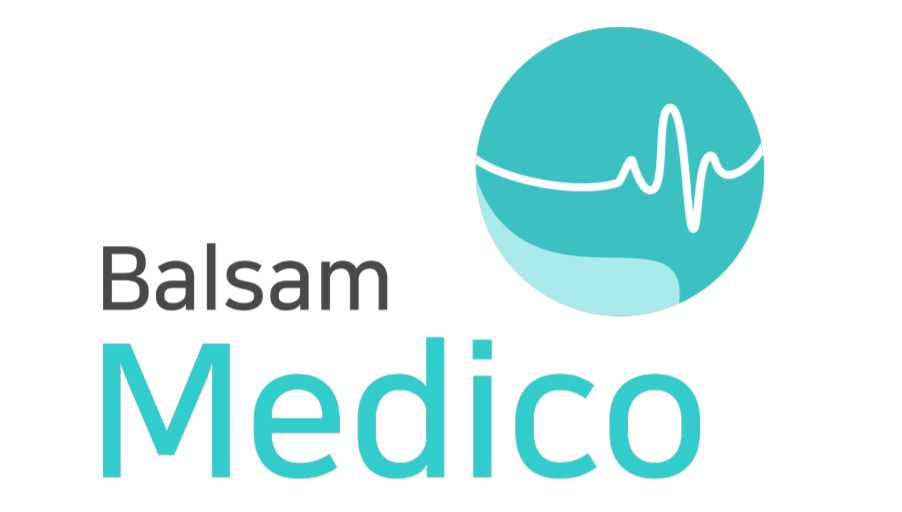 Because we in the Balsam family care about every detail of the customer and always strive to achieve the best for our customers and meet all your desires, we are happy to share with you our latest release updates in Medico Balsam.
The following are the most important features in Medico Balsam 1.7.

Medical alert for patients
Because the patient's medical history is one of the most important influences in determining the type of treatment and the type of medication, we have added a medical alert before starting the treatment plan indicating whether the patient suffers from a chronic disease or allergy to a particular drug. As always, the list of medical alerts are customizable.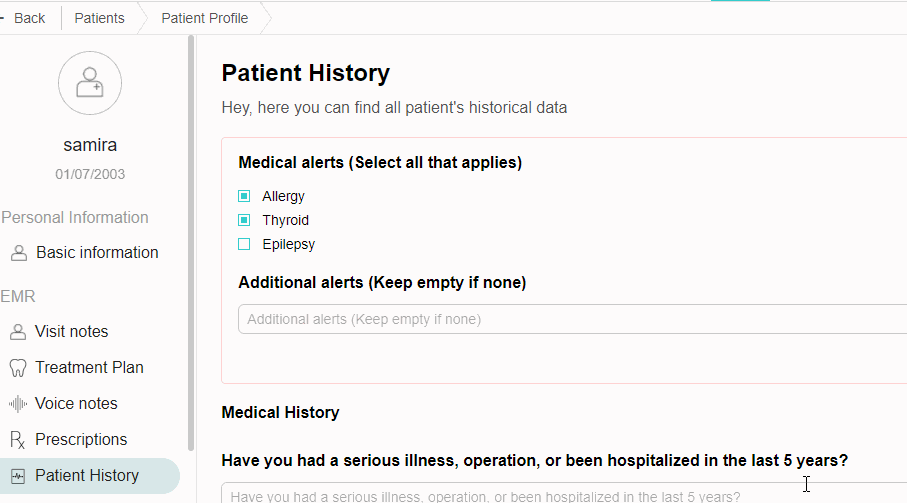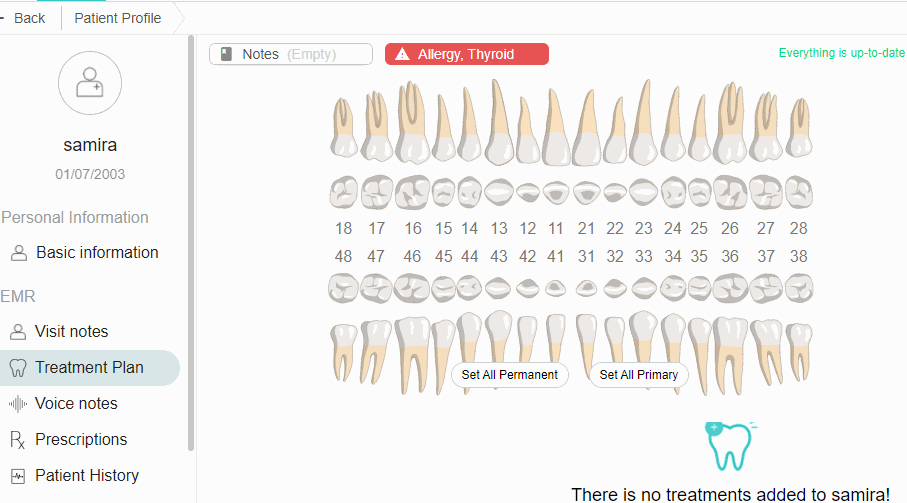 Filter appointments list by status, even the cancelled ones!
To make the appointment review process more tidy, we have categorized it according to the status of the appointment if it was canceled, finished, in visit, waiting, unconfirmed, scheduled, making it easier for you to access the reservation based on its condition only.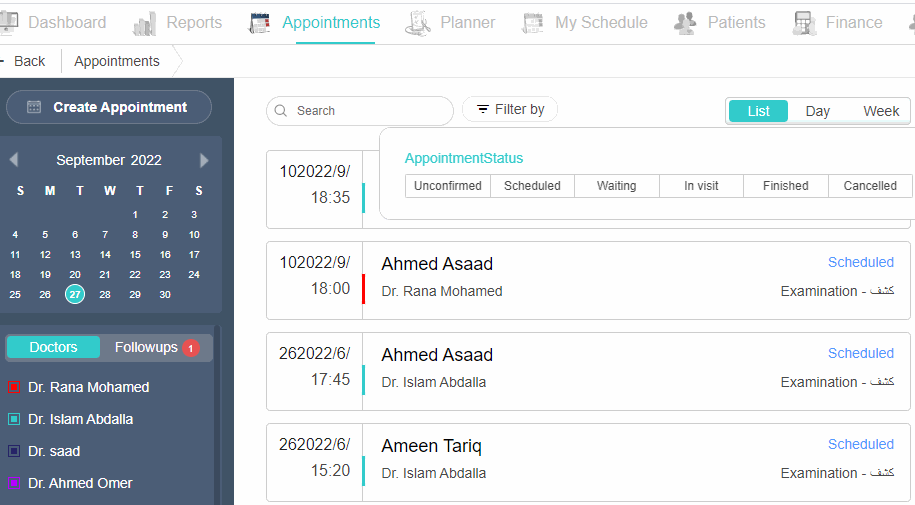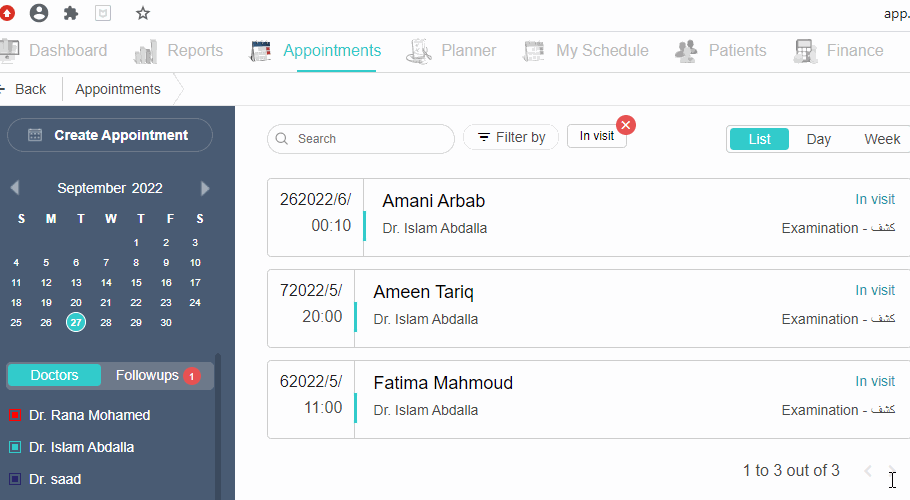 Dynamic roles and privileges
To make it easier for you to manage and divide the tasks of the clinic staff, we have added the dynamic roles and privileges feature, which enables you to create roles and grant permissions in them to the people entrusted with them and not allow any unauthorized person to view them or modify them.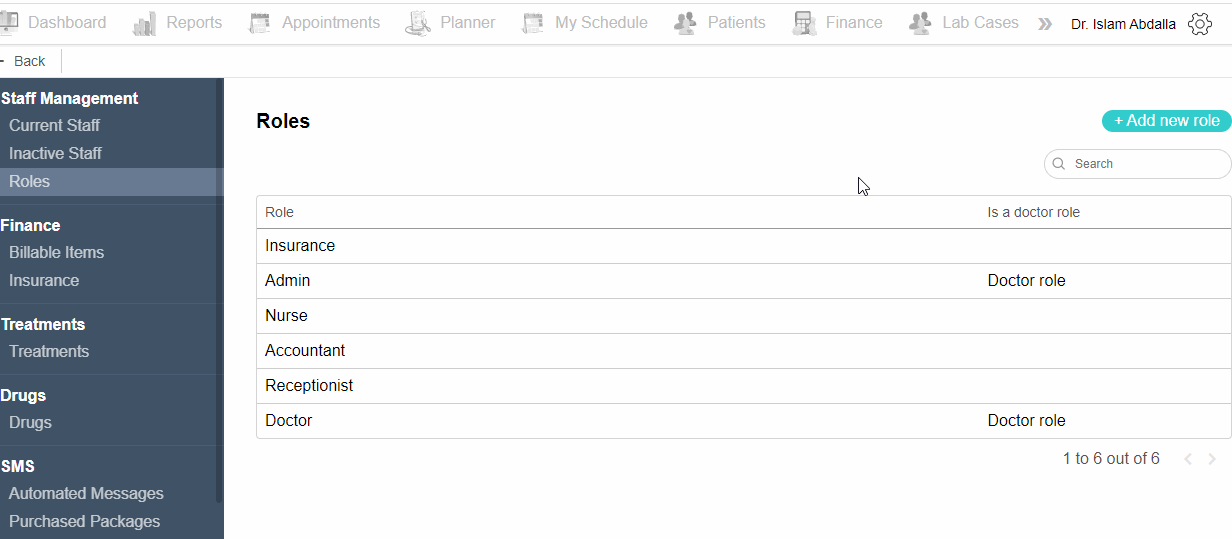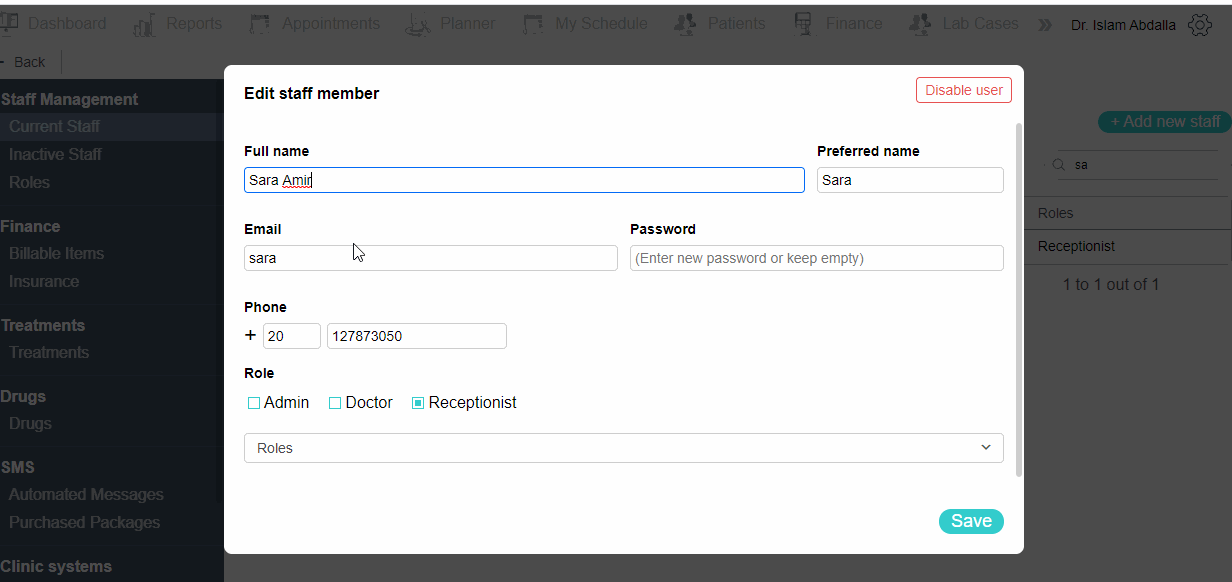 Add French language
Because you are part of a family in peace and we always share our achievements and success with you, so we are pleased to inform you that we have become part of clinics in some Arab and non-Arab countries, so we have added the French language because it is the official language in some of the countries we work with.

Some additional modifications that we hope you find useful
Selected specific treatments when generating patient report
Better control access for treatment plan
– Option to lock completed treatments after specific time
Appointment notes
Show deleted treatments in treatment plan
Add diagnosis in treatments
Support ICD 10 diagnosis
Option for Email notifications in addition to SMS
Add patients profile image
Add code to billable items and visit types
Doctors signatures & stamp
Allow teeth range to accept 1 tooth
Support for universal dental notation
Display patient insurance in planner
Option to duplicate insurance plan
UI enhancements:

Required fields indicator
Better UX for treatments installments
Faster loading for Teeth chart
Enhancements to prescription UI

Generate patient forms:
With QR code
Automatically saved in patient reports
With option for patient signature & doctor signature
Option for witness signature
Dedicated tablet interface for unsigned forms
Finally
We always enjoy solving your problems and meeting your needs, so do not always hesitate to ask questions and suggestions to us. We are very thankful for choosing Medico Balsam and we are happy to serve you.